Playing as Ness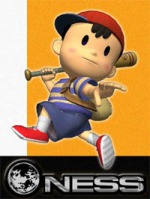 Ness fights almost the same as he did in the original SSB, but there are some significant changes made. For one thing, his B-button move is PK Flash instead of PK Fire, which is his Smash B move. His forward throw move doesn't send the enemy as far as it did in the original. And when he launches himself with PK Thunder, he doesn't travel as far as he used to. Anyways, I will still be showing all of Ness's moves and strategies for playing as him.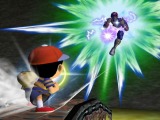 PK Flash - This is Ness's new B-button move. It creates a large green flash of light that does a good amount of damage if it is ignited when an enemy is near it. If you hold down the B-button when using PK Flash, you can control the direction it goes momentarily, and it gets stronger as well. The unfortunate thing about this attack is that Ness is very vulnerable to attacks himself.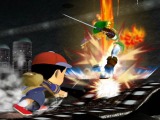 PK Fire - This is Ness's Smash B attack. When it makes contact with the enemy or an object, it creates a fiery pillar which can set Ness up to do a good attack on the enemy.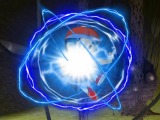 PSI Magnet - Ness's Down & B attack. He absorbs damage taken from projectile attacks and projectiles (such as Mario & Luigi's fireball, Pikachu's Thunder Jolt, and fire from Fire Flowers and Charizard's attack)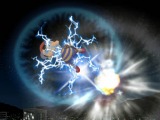 PK Thunder- Ness's Up & B attack. He sends a little electric ball out, which can be controlled with the Control Stick. If you hit Ness with it, he will launch himself in the direction the electric ball was traveling in, damaging enemies along the way.